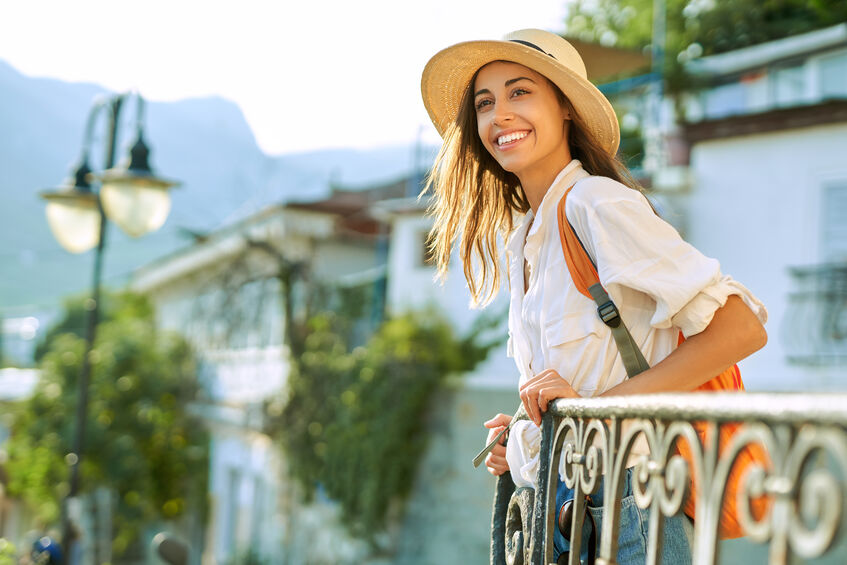 It can be challenging to plan a trip with friends and family. From conflicting schedules to different preferences on location and activities, sometimes it's easier to take a solo trip!
Traveling solo allows you to plan everything to your liking and gives you the opportunity to learn how to be comfortable making memories on your own.
Here are a few benefits of embarking on a solo adventure!
Cost Effective
If you usually travel with your kids or other family members, it can be much more expensive than traveling alone, especially when buying things like meals. You can plan your budget ahead of time, and it will be easier to stick to it with just yourself. You have the power to decide what your days look like and how you spend your money. It's also normally cheaper to find living accommodations for one person.
Gets You Out of Your Comfort Zone
When was the last time you took yourself out to dinner, went to the movies, or explored a new town on your own? People grow accustomed to doing everything with others, especially in romantic relationships. However, spending time alone and learning how to have fun and not rely on others to have a good time is necessary for your mental health.
Putting yourself in situations where you must take charge and solve problems on your own, like finding transportation in a new city or figuring out how to order a meal in a different language, are opportunities for personal growth. The more you take yourself out of your comfort zone, the more confident you become.
Allows You to Be Selfish
When you travel solo, you are in charge of the itinerary. If you are someone who loves going to the beach but your partner hates it, you have the freedom to plan as many beach days as you want! You don't have to organize your trip around the needs and wants of others. You get to be selfish and do exactly what you want or what you've always dreamed of doing with no one holding you back.
If you are looking to plan a solo trip, the great state of Maine is the perfect place to explore on your own! From gorgeous state parks to long stretches of sandy beaches, there is something for everyone in this scenic state.
Sands by the Sea is a great place to stay while traveling solo in Maine. With beachfront views, restaurants, and shops within walking distance, you can escape reality and have some much-needed time to yourself. There are plenty of activities to do every season, so there is never a bad time of year to book a stay!
Make your reservation online or call us at (207)363-2211 to request more information.