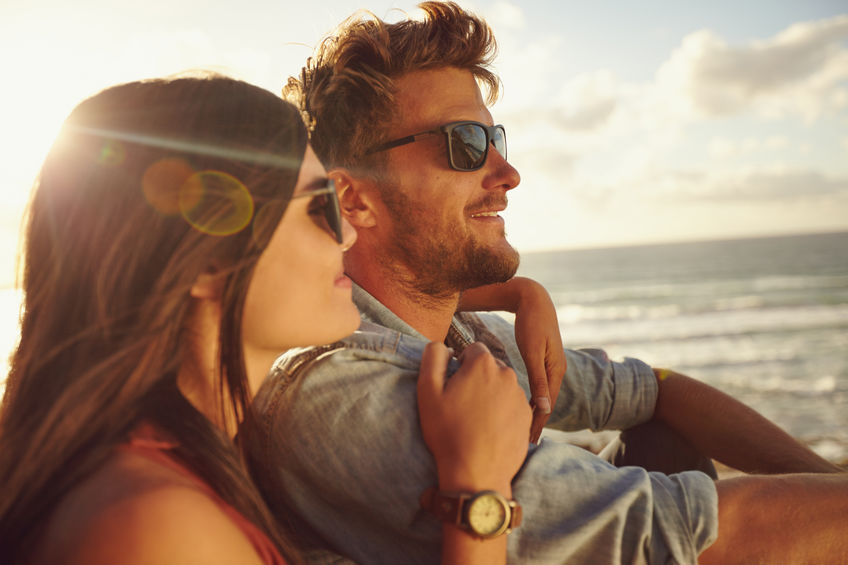 What's more romantic than a beach vacation? The soft sand, blue ocean, and salty sea breeze, the beach makes for the perfect romantic and relaxing getaway. It's fun planning a romantic getaway; however, it can be stressful trying to make it perfect.
Here are 4 suggestions for planning the perfect romantic beach vacation:
Try a New Adventure Together
If you have a usual vacation spot that the two of you travel to frequently, now's the time to change it up. There are many beautiful beaches around the U.S. that are just waiting for you to try. Going to a new destination together is a great way to connect with your significant other on a whole new level.
Get to Know the City You're In
If you need an escape from the beach, don't forget to dedicate some time to explore the city you're in. Who knows, you may even find some amazing new restaurants, shopping areas, and other fun things to try! Discovering a new city together is a very special way for a couple to connect.
Book a Nice Room with a View
An oceanfront view is a perfect way to start and end your day. If you're spending the time and money to plan a romantic getaway, you should be budgeting for a nice room with a view. Having a nice, spacious room with a view is romantic and it will encourage you both to take time to relax together.
Plan for Downtime
When you travel to a new place, it can be tempting to want to try everything. However, this often leads you to having a very packed schedule. One of the key components to planning for a successful romantic beach getaway is to account for downtime.
If your goal is to bond and reconnect with your partner during this trip, you have the greatest chances of doing so when you schedule downtime into your trip.
Plan a Vacation in Maine
Are you looking for a romantic beach getaway in Maine? If so, come stay with us at Sands by the Sea! When you stay with us, you will find breathtaking seaside views, delicious seafood restaurants just minutes away from our motel, and you'll get to explore everything Maine has to offer. 
Give us a call today at (207) 363-2211 to start planning your next romantic stay.