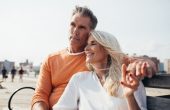 Planning a vacation is a lot more involved than just booking a hotel and flight. To fully enjoy your vacation, you have to actually have activities planned. If you are planning a trip to York Maine, here is a day full of activities to enjoy with your family, lover, or solitarily.
Breakfast
York Beach Bucket– Located on the Short Sands Beach, this neighborhood café is an ideal location to grab a quick bite before heading out for the day. They have a vast menu with a variety of delicious items to choose from like the savory Maine Lobster Rolls!
Afternoon Activity
York Wild Kingdom Zoo and Fun Park – A zoo, an amusement park, an 18-hole miniature golf course, paddleboat rides, and even a haunted house; there's something for everyone at this amazing zoo and amusement park! This is the perfect activity to fill your afternoon.
Short Sands Beach– This beach is a tourist hot spot! Just walking distance from a variety of restaurants and shops, it is an ideal location to spend the evening while vacationing in Maine.
Dinner
Once you've had the chance to explore Maine and relax on the beautiful beach, you may be ready to dig into some delicious food!
1652– This local family-run restaurant is York Beach's premier destination for local Italian food. With a beautiful oceanfront view, you can watch the sunset as the waves crash against the shore.
Rest & Relaxation
After a long day of exploring the culture and food Maine has to offer, it is time to rest and recharge for the next day. When traveling to Maine, stay at the Sands by the Sea Motel. With scenic oceanfront views and comfortable amenities for all stay types, the Sands by the Sea Motel is the perfect location to begin your vacation!