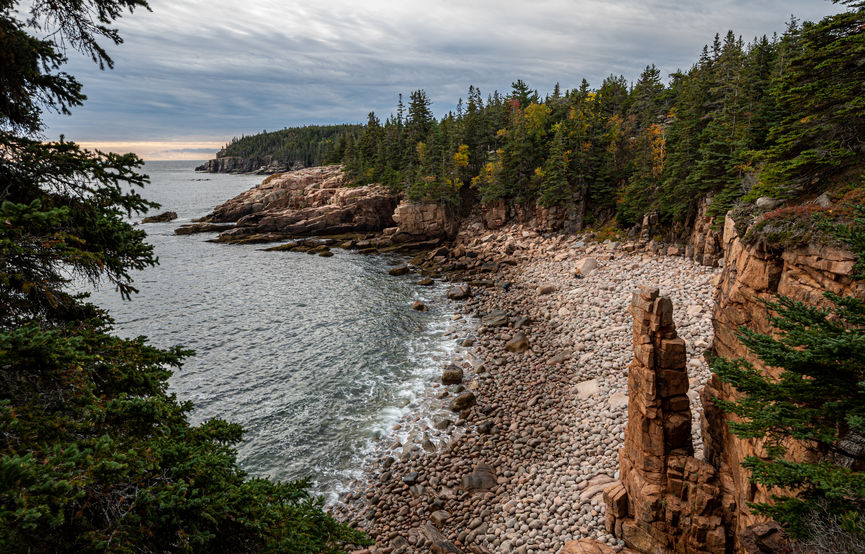 Maine is always a great place to travel at all times of the year!  Usually, the summertime seems to be the most popular time to travel to Maine. However, Maine is still a wonderful place to experience even during the "off-season."
Here are some reasons to consider traveling to Maine during the off-season:
The Breathtaking Fall Foliage
Maine has breathtaking views all year round. It's hard to believe that they can get even better. In the fall, the leaves on the trees fade to shades of red, orange, and yellow. Because the state is filled with trees, there are eruptions of beautiful colors all around. October is the best month for leaf-peeping in Maine.
If you travel to Maine during this time, don't forget to bring your camera!
Snow in Maine
Those who live in Maine know how to make the most out of their winters! The winter is a great time for travelers to ski, snowmobile, snowshoe, ice fish, cross-country ski, and dog sled! January and February are the peak of the winter months and are usually filled with snow and cold temperatures.
Visiting Maine During the Spring
When you visit Maine during the spring, you'll start to see the green emerge after the long winter. The spring is usually a quieter time to visit Maine. So when you travel, you won't have to deal with intense crowds and wait times. It's a great time to see some wildlife like whales, puffins, moose, and eagles!
If you're an avid angler, the spring is also a great time to visit Maine for a fishing trip. Although you can get lobster all year round in Maine, you'll notice that it's more difficult in the winter because of the harsh winter weather. However, the lobster season starts back up again toward the end of spring.
Because the peak travel season in Maine hasn't started, you can find great prices on hard-shell lobster!
When You Travel to Maine, Don't Forget to Stay in York Beach, ME.
If you're planning a trip to Maine, book your stay at Sands by the Sea Motel. Visit our website to view our rates and accommodations for the spring/fall seasons!