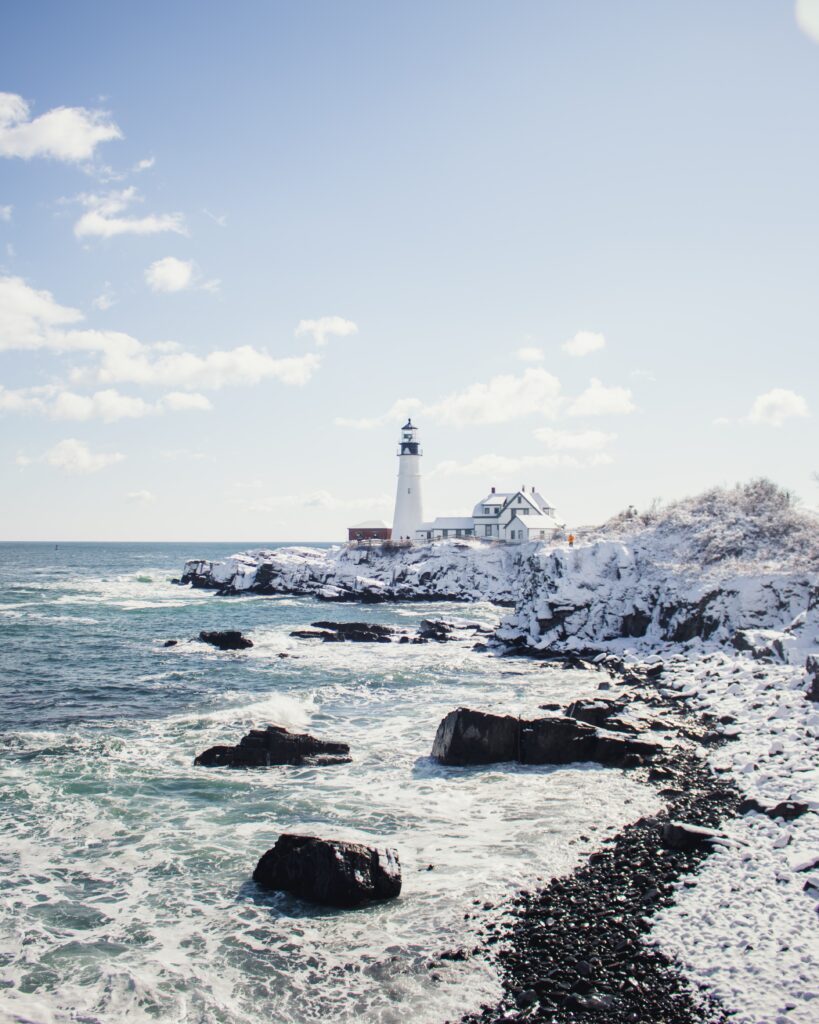 Typically, when people think of Maine, they picture waves crashing on a beautiful lighthouse, the sun shining, people eating the best lobster they've ever had, and colorful umbrellas spread across miles of beach, a northeast summer getaway. But the great state of Maine is not limited to the summer months! There are plenty of activities, sports, and events to try in every season.  
Here are a few reasons to consider visiting Maine during the winter months!
Skijoring
Skiing is a popular winter activity, but have you ever tried skijoring? Skijoring is a cross between cross-country skiing and dog sledding and is perfect for the snowy months in Maine. All you do is put a harness on your dog, clip into your skis and glide across the snow as your dog runs up ahead. Skijoring is better suited for medium to large athletic dogs and is a great way to include your furry friends in your winter adventures!
Ice Fishing
Many people enjoy the leisurely act of fishing on warm summer mornings, but others prefer to bundle up, gather their friends and family, and spend a winter's day fishing on the ice! 
Ice fishing in Maine begins on Jan. 1 and lasts until Mar. 31. You will need a license, but those are easy to get all over the state. If you have never tried ice fishing before, you will need to invest in some equipment, and there will be a learning curve, but if you love fishing and can handle a challenge, this is a great sport for you to try out this winter. 
Winter Festivals
Maine has several winter festivals and carnivals throughout the state if you're looking for fun winter activities for the whole family. From ice carving, live entertainment, food and drinks, holiday lighting ceremonies, and so much more, you won't regret visiting Maine during the winter season! 
When planning a winter trip to Maine and considering staying in York Beach, Sands by the Sea is your best option! Our luxurious motel and vacation suite is just walking distance from exciting attractions and offers spacious rooms, comfortable amenities, exceptional service, and incredible oceanfront views.
To book your wintertime stay, call (207)363-2211 or make your reservation online!