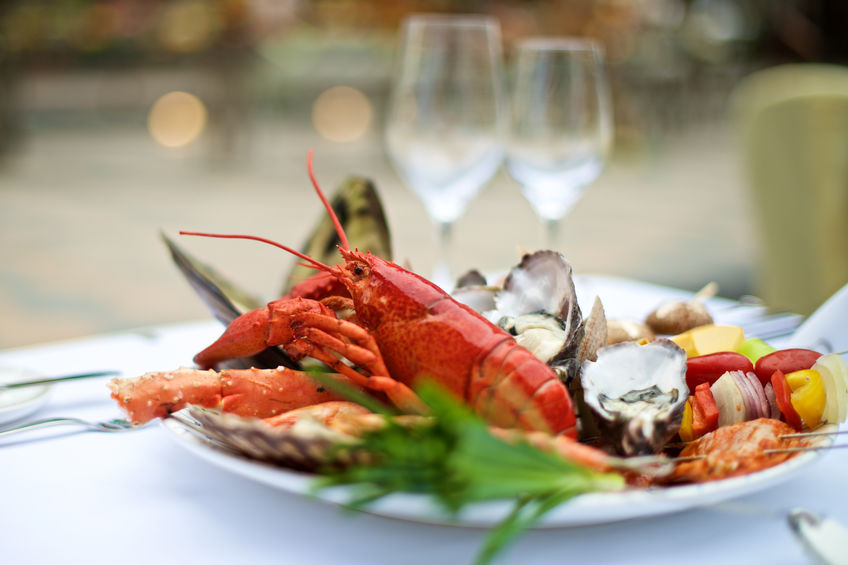 If you enjoy indulging in seafood, Maine is the perfect vacation destination for you. All around York Beach are fantastic restaurants serving delicious seafood and lobster dishes. To help you save the time searching for the best restaurants, we've created a list of some of our favorites within minutes from our ocean-side rentals.
Here's a list of some local restaurants serving lobster dishes:
Fox's Lobster House

Just five short minutes away from Sands by the Sea, Fox's Lobster House has served a lot of fresh Maine lobster, seafood, and homemade dishes to tourists. Lobsters are boiled the "old fashioned way" in a lobster pound, which dates back to 1936. Fox's Lobster House has a breathtaking oceanfront view, and tourists can take photos of the famous Nubble Lighthouse.
Lobster Cove

Overlooking the beautiful Atlantic Ocean, Lobster Cove is 7 minutes down the road from Sands by the Sea. This is the perfect dining experience where guests can sit back and relax on the outdoor deck. When you travel to Maine, you can't leave without trying the Twin Lobster dinner. The lobsters are brought in daily, and each weighs in at 1 and 1/4 lb.
Lobster Shack

If you're looking for a more intimate, yet rustic dining experience, you and your family should dine at The Lobster Shack in the Heart of Perkins Cove. There is quite the menu offered, filled with lobster dishes, steamers, lobster rolls, chowder, and plenty of other seafood options. Local lobster-men catch-all lobsters, so you know that you're getting the best quality.
Did you know that before becoming a restaurant, The Lobster Shack was a simple lobster-men's shack for the storage of equipment? That's right! When you dine in, you can even see many of the original building materials. Plus, the Lobster Shack is only 16 minutes away from your stay!
Foot Bridge Lobster

Are you a lobster lover? If so, we have the place for you! At Foot Bridge Lobster, they turn your favorite lobster into unique dishes like Lobster BLT, Lobster Egg Sandwich, Lobster Grilled Cheese, and their Lobster Roll. At Foot Bride Lobster, they only serve fresh lobster to their customers. It's caught daily! If you're looking for an incredible seafood experience, this location is only 16 minutes away from your stay at Sands by the Sea.
Stay at Sands by the Sea
When you plan your stay at Sands by the Sea, you are guaranteed to be only minutes away from Maine's best seafood. Nestled on one of southern Maine's most beautiful stretches of coastline, this is your ideal beach getaway. Give us a call at (207) 363-2211 to start planning your next stay!