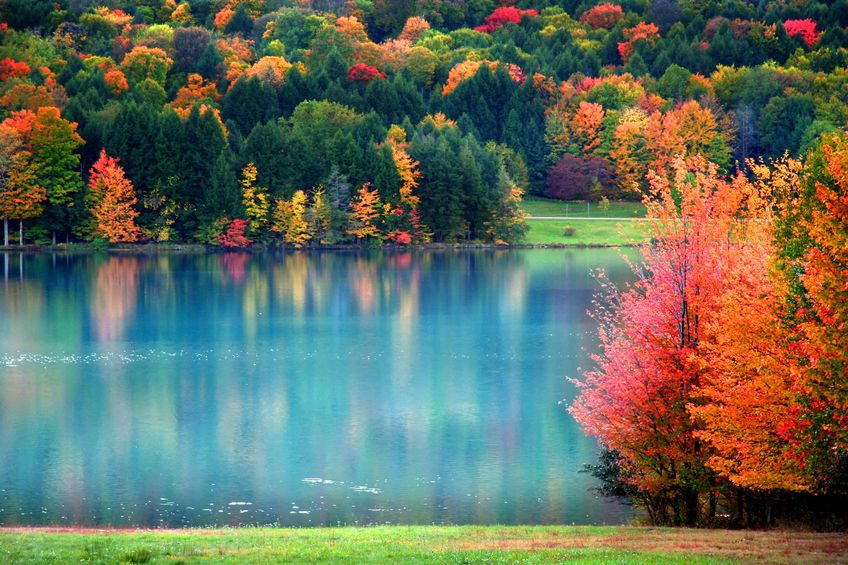 Although Maine is known for its beautiful beaches and delicious fresh seafood, it's also a sought-out place to travel to in the fall too. As New England's largest state, Maine is covered with over millions of acres of forests and miles of scenic sights. As soon as the leaves begin to change, tourists will do anything they can to see these breathtaking fall sights in person.
Besides the amazing views, there are also many great activities that guests can do while enjoying the fall weather in Maine.
Here are some of the best things to do in Maine in the fall:
Seek Out Maine's Fall Foliage
Be sure to grab your camera, because you won't want to miss this. Once autumn officially hits, the trees across the state will bloom with the most beautiful fall colors. Maine is known for its gorgeous forests, so you can only imagine what they will look like with beautiful fall hues. Whether you take a stroll along the beach or a drive to one of the national parks, you will love being surrounded by the striking colors.
Don't forget to bring your camera with you!
Whale Watching in Maine
Another great way to experience Maine in the fall is by going out on the water! Whale watching in Maine will typically extend into October, so there is still plenty of time to head out on the water and see whales. Guests can expect to see humpback whales, finback whales, and other aquatic creatures too! There are plenty of places to whale watch in Maine, and some of the best are just a short 30 minutes away from Sands by the Sea.
Hike Around Maine
If you want to see the amazing fall colors up close, then take a hike! Many tourists enjoy traveling to York Beach, ME because it offers beautiful ocean views and spectacular mountain sights. One of our favorites is Mount Agamenticus, which is just under 20 minutes from our motel.
Mount Agamenticus is popular because it has both hiking and biking trails, and a stunning 360-degree view from the top of the mountain. You won't want to miss this!
There Are Amazing Places to Stay in York Beach, ME
Have we convinced you to take a trip to Maine this fall? If you're planning your trip, don't forget to stay at Sands by the Sea Motel. Our locally owned motel is conveniently located a short distance away from some of Maine's most popular attractions.
Visit our website to view our rates and start planning your stay!