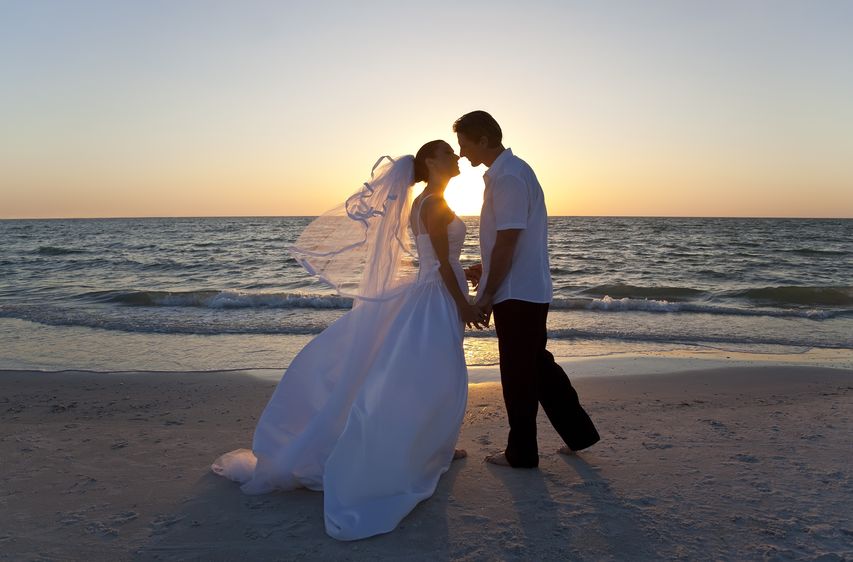 Choosing the perfect place to say 'I do' to the love of your life can seem daunting. You want your special day to be an intimate affair, but your guests need to have an exciting time as well. A beach wedding covers all your bases. The natural beauty of the sparkling sea as the backdrop to your wedding vows and the romantic glow of the setting sun to close the evening could convince anyone to choose a beach wedding destination.
Here are four reasons to have a beach wedding this upcoming summer.
1) A Bigger Guest List
A common issue with wedding planning is figuring out the guest list—who makes the cut and who must miss out. With a beach wedding, you are not committed to indoor seating limitations. With the pandemic still in full swing, there is plenty of space by the shore for guests to spread out and enjoy your special day safely. 
2) Amazing Wedding Pictures
With a beach venue, you'll get to enjoy gorgeous views, and your wedding photos and videos are bound to be stunning. Pictures taken during golden hour and sunset are always a hit, and the wide-open sky will enhance the amazing lighting. 
3) Destination Wedding
If you're not lucky enough to live by the sea, making your wedding a destination vacation for your friends and family is an amazing idea. You do not have to travel to a tropical paradise or leave the country to get a perfect beach wedding location. Maine is a wonderful place to plan your wedding and has hundreds of beaches for you to choose from.
4) Honeymoon Included
If you pick a beach destination for your wedding, there is no need to book an added extravagant honeymoon. A place like Sands by the Sea has the perfect seaside accommodations for you and your wedding guests. The York Beach area has endless activities and events for you and your partner to enjoy.
If you are currently planning a summer wedding for 2022, the enchanting allure of the Maine coastline and its many beaches is the perfect destination for you. Call (207)363-2211 to start planning your beach wedding in Maine!