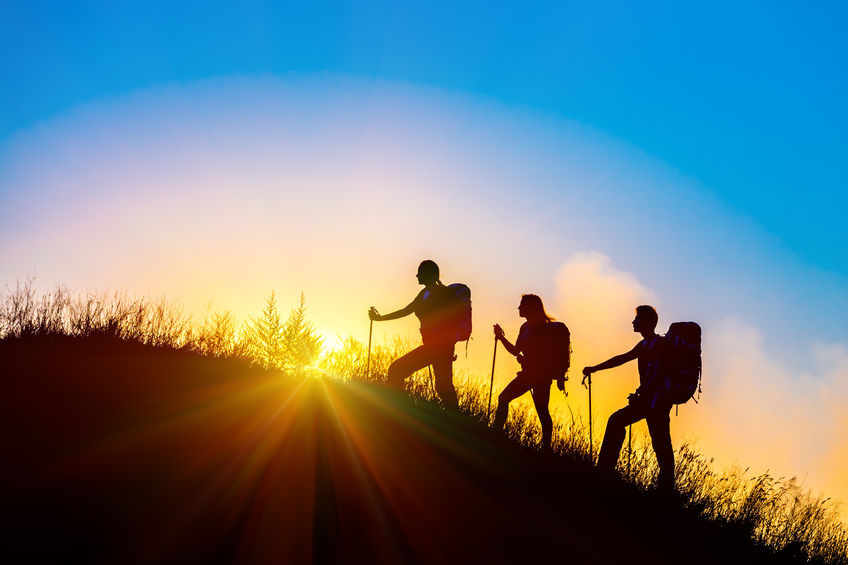 If you're taking a trip to Southern Maine this fall, you'll be fortunate to see some of the most beautiful scenery in the entire country.
Whether it be the many colorful leaves in the area, the grand lighthouses or the many hiking trails, you'll be sure to take in several sites that are well worth the trip.
If you enjoy getting out into nature and want to get the most out of your fall vacation, consider exploring these three hiking trails that you'll be sure to remember for years to come.
Turtle Loop at Mount Agamenticus
The Mount Agamenticus Conservation Region spans 10,000 acres and has over 7 miles of hiking trails for nature lovers. Of the several trails to explore in the region, Turtle Loop is widely considered the one you can't miss.
A 2.2-mile moderate trail, you'll be able to take in several scenic views on the loop, including one from the summit of Mount Agamenticus.
Mount Agamenticus may not be the biggest mountain, but its summit offers a breathtaking 360-degree view of coastal York that is only enhanced during the fall season. The loop is great for hikers of any experience level and will be an ideal place to take your family.
Highland Farm Preserve
Another popular trail in Southern Maine is Highland Farm Preserve. A 1.5-mile loop, the preserve offers incredible views of the York River, wildlife habitats and beautiful trees that show their best colors in the fall months.
If you're a history or Halloween lover, this trail is for you as it features a century old cemetery, as well as a cellar hole that you're free to explore.
Fisherman's Walk
Fisherman's Walk is another scenic trail that offers incredible views of the York River. The trail is known for running into the Wiggly Bridge which leads you into Steedman Woods. As the name of the bridge indicates, it is a wiggly suspension bridge that kids have a great time walking across!
This is an out and back trail that totals 1.7 miles in length and can be hiked by nearly anyone. Many people will bring along their dogs, and even younger children, as you can push strollers along this trail.
When you're planning a trip to Southern Maine this fall and are thinking of staying in York Beach, we ask that you consider us at Sands by the Sea motel.
Our luxurious motel and vacation suite is less than 20 minutes from each of these trails and offers spacious rooms, comfortable amenities, exceptional service and incredible oceanfront views.
To book your stay, we invite you to call today at 207-363-2211.