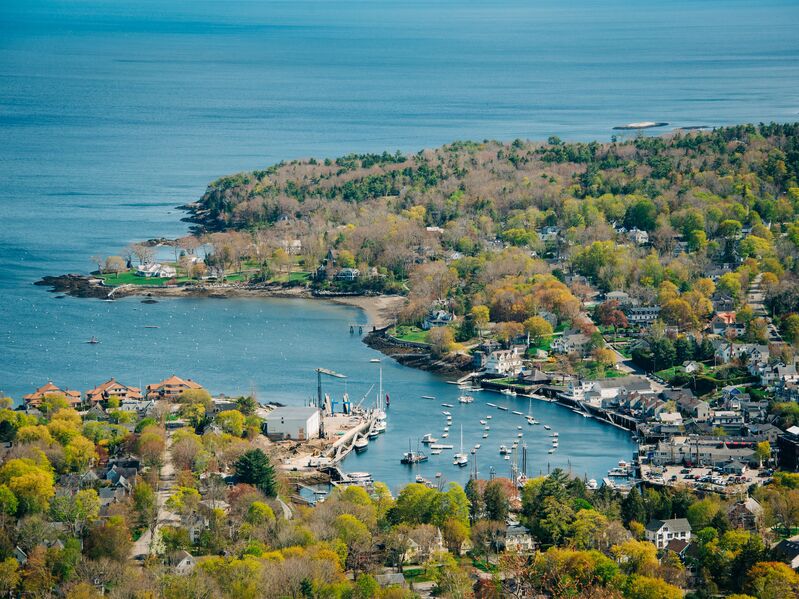 With summer in full swing, it's time to break out the hiking boots and immerse yourself in gorgeous natural beauty. The great state of Maine is home to various scenic state parks that offer a wide array of unique adventures and activities.
Here are a few of the best state parks to visit in Maine!
Two Lights State Park
Two Lights State Park in Cape Elizabeth is named for the presence of twin lighthouses, one of which is still functioning today. On-site, there is a gift shop and full-service restaurant where visitors can eat fresh seafood at outdoor picnic tables and take a walk on the rocky coastline where they can watch fishermen catching Stripers or lobstermen hauling in their traps offshore.
Camden Hills State Park
Camden Hills State Park is located a few minutes north of Camden, a quintessential New England town featuring shops within walking distance to the working harbor. The park is particularly popular amongst birdwatchers and bird-lovers because it is a retreat for migrating hawks and other bird species. It's not uncommon to spot great blue herons, ospreys, or even a bald eagle! A drive or hike up Mount Battie, 800 feet above sea level, offers visitors spectacular views of Camden Harbor and Penobscot Bay.
Bradbury Mountain State Park
Bradbury Mountain State Park is one of Maine's original five state parks and a great place to relax and enjoy the 800 acres of forest it has to offer. Spend a day or afternoon exploring trails, taking in the magnificent view from the summit, or enjoying a picnic under a canopy of trees. Bradbury Mountain is the only state park in southern Maine to offer shared-use trails for horseback riders, mountain bikers, and snowmobilers.
While visiting the great state of Maine, enjoy one of the many beaches it has to offer. Sands by the Sea Motel is nestled on one of southern Maine's most beautiful stretches of coastline. Enjoy the gorgeous views, exciting activities, and relaxing shores of one of Maine's most picturesque oceanside communities!
Contact us today at (207)363-2211 to learn more about our rates and accommodations.