Fall is the perfect time to immerse yourself in the mysterious ghost history of Maine. With Halloween just around the corner, there are many different options to learn and participate in a variety of spooky activities. There are many different places in Maine that are said to have been haunted.
If you are interested in embarking on an exciting spooky adventure in Maine, be sure to check out some of these locations:

Featured on the hit television show, Ghost Hunters, the Wood Island Lighthouse has been reported to experiencing a variety of paranormal activities. While you won't be able to book a tour during this lighthouse's off-season, you can still visit and walk along the boardwalk as the ocean water crashes along the shore. According to legend, there was an altercation involving a lobster fisherman and a local sheriff which resulted in both of their deaths. It is said that these two souls a still wandering the grounds today.
With a variety of different spooky activities, New England Curiosities is a must-visit while touring Maine. They offer group trolley tours of eclectic haunted locations around Maine, tarot read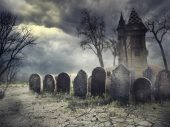 ing, psychic readings, and amazing ghost stories.
This interactive tour immerses its participants into the haunted history of Portland Maine. Beginning at Old Port on a cobblestone street, you and your group will enjoy amazing storytelling and historic sites of witch trials, Abenaki attacks, pirates and ghosts. This is a great way to learn of Maine's "dark history"
After a long day of exploring these haunted sites in Maine relax in your oceanfront view room at Sands by the Sea Motel. The scenic oceanfront views and comfortable amenities is the perfect way to unwind after a particularly chilling day of ghost stories and spooky adventures.