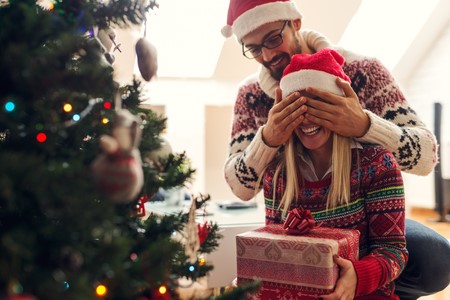 The holiday season is just around the corner which means it will soon be Christmas and you will have to buy gifts for your family and friends.
Rather than purchasing appliances that won't be used or expensive game systems, why not embark on an adventure instead?
A trip is a great gift because it creates lasting memories in a place that the recipient may have never traveled to before.
This year give the gift of an experience with a trip to Maine for the Spring, Summer or Fall.
Paying for the trip
If you have an airline-branded credit card or another card that allows you to rack up miles or points be sure to use it. Your generosity might as well benefit both parties.
If you are going to surprise someone with a trip, be sure to ask them about their schedule ahead of time so that the trip does not conflict with any of their preexisiting plans.
Why Maine?
With historic lighthouses, beautiful sprawling beaches, and authentic lobster shacks, Maine is an ideal location to share and experience with a friend, family member or significant other.
Here are some great locations to visit on the trip:
The York Beach Bucket– Located right on Short Sands Beach, next to the Sands by the Sea Motel, you will find the most delicious and fresh lobster rolls in town. Fresh lobster meat is delivered daily from the Taylor Lobster Company. Get them cold with mayo or warm with butter.
Nubble Lighthouse– Even if you have never visited the Pine Tree State, chances are you have seen photos of this beautiful and historic lighthouse. While the photos are usually quite beautiful, there is nothing quite like taking in this surreal scene at the ocean's edge with your own eyes.
Acadia National Park– This "national treasure of Maine" is a premier destination for nature lovers. This park encompasses many different elements which include mountain ranges, hiking trails, and even a beach!
Enjoy an oceanfront view with comfortable amenities, at the Sands by the Sea Motel! Contact us today to book your vacation for the upcoming Spring, Summer or Fall season.
Sands by The Sea offers standard rooms, 1-bedroom efficiencies, 2 & 3-bedroom cottages and 1 & 2-bedroom luxury condos as well as a luxurious 6-bedroom house with a private pool. This is a great gift to give to a couple, a friend or other loved one. Gift certificates can be applied to any stay at any time.
To purchase a gift certificate for the Christmas season email us at sandsbytheseamotel@gmail.com or call (207) 363-2211. We look forward to hearing from you this holiday season!
---