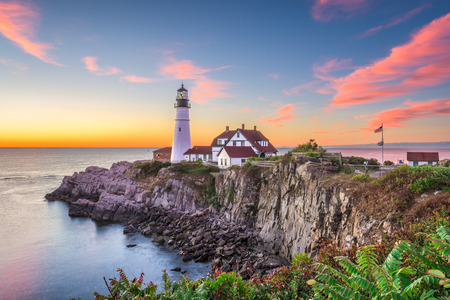 Here at Sands By The Sea Motel, we take pride in being a locally owned and operated business. We love to share our knowledge with our guests about the history, local restaurants, and other exciting locations.
Nicknamed, The Pine Tree State, this land is well-known for its plethora of trees among other things.
Here are a few interesting facts about Maine:
The official state animal of Maine is the moose. The state is home to approximately 76,000 moose, the highest moose population in the lower 48 states.
The official state insect of Maine is the honeybee. The state has a rich beekeeping culture and even has a non-profit organization, the Maine Beekeepers Association, which was founded in 1976 to promote understanding of the insect's importance.
Maine is the single largest producer of blueberries in the United States.
90% of the country's lobster supply comes from Maine. Before they became the delicacy, they are today, lobsters were fed to inmates and indentured servants, or ground up and used as fertilizer, during the colonial era.
Portland, Oregon is named after Portland, Maine. Founded by Francis Pettygrove
Maine is the only state that shares its borders with only one other US state. That state is New Hampshire.
Acadia National Park's Cadillac Mountain is the highest point on the East Coast.
Maine has its own desert, which spans 40 acres outside the town of Freeport. The desert originally developed as a result of over-farming in the area.
The Maine Coon Cat, which is the official state cat of Maine, is the largest domestic cat breed
Maine is known as "The Birthplace of Prohibition." The state was the first to ban the sale and manufacture of alcohol in 1851.
Donut holes were invented in Maine. Capt. Hansen Gregory, from Rockport, Maine came up with the hole in the donut after realizing the center of the pastry was not fully cooked in the middle.
Planning a trip to The Pine Tree State? Book your accommodations with Sands By The Sea Motel! Our locally owned and operated motel is the perfect location to begin your journey through Maine. Check rates & accommodations here