Want lobster shacks, sandy beaches, and historic lighthouses? Maine has everything for your perfect getaway this summer. Whether you are planning a family trip or a romantic getaway with your significant-other, Maine has much to offer.
Maine is well known for its seafood, particularly it's lobster. To most people, seafood is considered a delicacy, reserved for special occasions. For locals living by the freshest marinas and seafood markets, seafood is just a way of life. Immerse yourself in the culture that is Maine by eating where the locals eat.
Here are some places you should visit during your trip:
The York Beach Bucket
When you come to York Beach, ME be sure to stop into the York Beach Bucket. This modern-day general store/ pizzeria /café/ wine & beer stop offers it all. To-go or dine-in on the oceanfront patio, fish sandwiches, lobster mac n cheese balls, chicken, burgers, subs, amazing handmade pizza and on-site dining and drinking! The York Beach Bucket is a truly unique, family friendly place to shop and eat. Right across the street from Short Sands Beach and walkable to all the local attractions. Most of which are listed right here on this blog.
Fishermen's Dock
During your adventure in York, ME be sure not to miss out on Fishermen's Dock. This restaurant offers it all; dine-in, take-out, fish markets, and bars! Fisherman's Dock is a gem- or perhaps a pearl is more appropriate. They pride themselves on serving the freshest seafood.
York's Wild Kingdom Zoo
This popular attraction is great for a family- oriented vacation. Not only is the zoo a way to see exciting wild animals, but they also have an amusement park. With over 22 rides, arcade games and a mini-golf course, you are sure to find exciting and interactive activities at the zoo.
Acadia National Park
Acadia National Park is home to many beautiful sights and natural wonders. From hiking trails to beaches and mountain ranges- Acadia National Park has many amazing natural attractions. This historical national park is one of the most visited parks in the United States. If you are visiting Maine, this is a site that you should visit.
Wiggly Bridge Distillery
This family operated distillery is your key to authentic York, Maine culture. Visit this distillery to learn about how this family started making their own whiskey. They have received several awards for their exceptional whiskey, bourbon, and vodka. Make this a destination during your stay at the Sands by the Sea Motel. Only a 3-minute walk!
York Beach Beer Company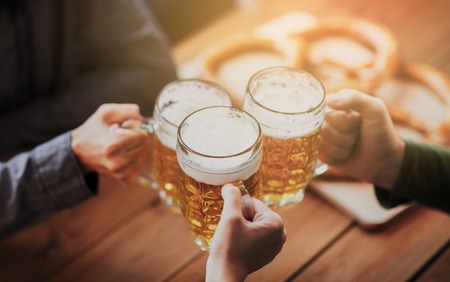 If the Southern Maine Brewery in York Maine was excellent enough, now the owners have opened a new location right down on Short Sands! The York Beach Beer Company has renovated the old brick post office that has been vacant for 25 years and turned it into a state-of-the-art brewery. They are offering a number of the flagship IPA's from the SoMe Brewing Company and are now focused on exciting new, lower ABV and lighter styled, beach-oriented, crushable beers. From their amazing new Pilsners to their incredibly tasty Kölsch's, anyone and everyone will be able to find a beer that fits them just right. If not, then order a pallet and try them all! If you get hungry at the brewery remember, The York Beach Bucket delivers pizza here too!
One of the most important aspects of a vacation is where you stay! When traveling to Maine, stay at the Sands by the Sea Motel. With beautiful oceanfront views and comfortable amenities for all stay types, the Sands by the Sea Motel is the perfect location to begin your vacation.
Visit Sands By The Sea to book your room today!